Throughout each year, Zachary's Mission supports families of medically fragile children. Their perpetual compassion stems from the vast force of volunteers, medical facilities, families, sponsors and community. On December 7, 2019, Zachary's Mission will proudly celebrate the village of people who help Zachary's Mission thrive the Sharing Heart Gala.
As part of the evening festivities, Zachary's Mission will kick off the evening with an open bar cocktail hour accompanying Hors d'oevres, a silent auction with mobile bidding, basket raffles, and the exciting treasure chest. As one of the night's most popular games, guests can purchase a key to open the mystery-filled treasure chest. Guests can win anything from a $250 Tiffany & Co. gift cards to YETI coolers and $100 restaurant gift cards and more!
One of the top supporters, Vinoski Winery, will once again sponsor "Fling the Ring" where guests can show off their ring toss skills and attempt to win a bottle of Vinoski wine or a wine glass. They will also be donating their signature Reserve as the wine of choice for the evening.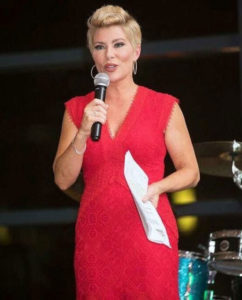 Executive Director Patricia Vince, and WTAE Kelly Frey will celebrate the monumental efforts appreciated throughout the work done for families. After the small speaking portion, guests will enjoy dinner and dessert. The Company Band will take it from there as they keep the guests dancing all night.
Sharing Heart Sponsors, KLA Construction and FHL Bank have been a vital part of achievements as sponsors since the first Sharing Heart Gala in 2011. In addition, the volunteer labor and event coordination deserve recognition as noteworthy acknowledgments. Vince says, "The remarkable efforts completed by our Volunteer Coordinator, Diane Kun, flawlessly executes the entire event from volunteer planning and guest logistics. Our volunteers are a critical component to the evening's success."
Be sure to save the date for Zachary's Mission's 9th annual Sharing Heart Gala on December 7, 2019. The night will be filled with gratitude and celebration with all proceeds benefiting families of medically fragile children. We hope you will join us and #ShareYourHeart for a great cause.