ZACK PACKS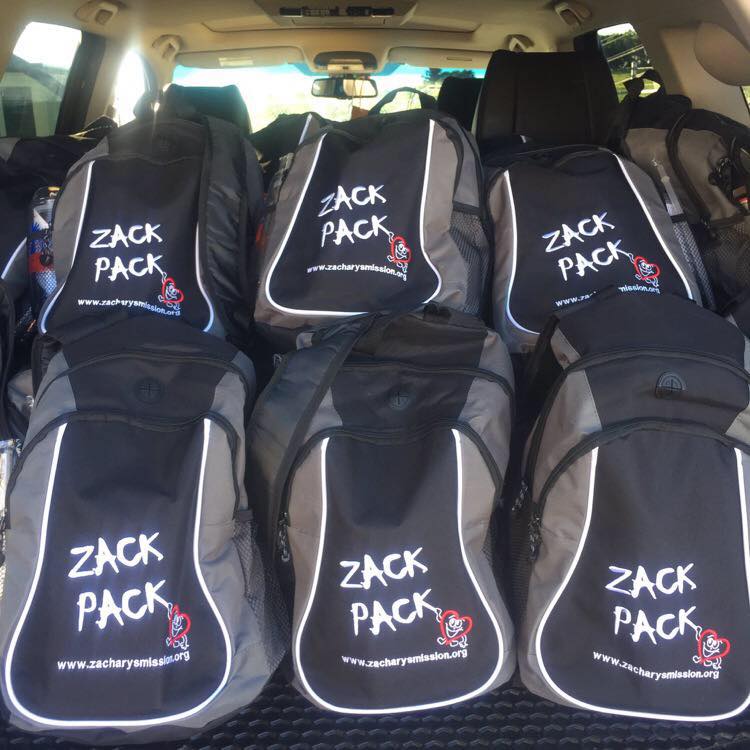 As Zachary's Father sat at his son's bedside, he documented everyday of Zachary's short life in a beautiful journal. He also designed the blueprint for the Zack Pack, our signature program. A quality embroidered back pack filled with toiletries, snacks, journal and other creature comforts, Zack Packs are given to families staying in the hospital with their medically fragile child. They are designed to satisfy basic human needs and lessen the financial and emotional hardships faced by families over extended hospital stays. Zack Packs also function as a durable tote throughout the child's medical treatment and quickly becomes a cherished memento of the family's journey and the support of the community.
Zack Packs are distributed at the following locations:
– Children's Home and Lemieux Family Center
– Children's Hospital of Pittsburgh of UPMC
– Children's Institute of Squirrel Hill
– West Penn Neonatal Intensive Care Unit
The Zack Pack Program would not be what it is without generous donations and volunteers like you to help fill our Zack Packs. A representative from Zachary's Mission is available to assist you and your organization with any questions. Please contact us at contact@staging.zacharysmission.org if you are interested in volunteering or collecting items in your area. Click here for a list of items accepted and a downloadable form.