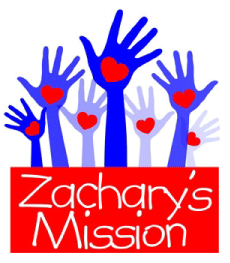 WELCOME
Zachary's Mission, a non-profit organization, supports families of medically fragile children by providing basic necessities, financial support and programs that nurture emotional well-being.
Based in the greater Pittsburgh area, we are providing assistance to those families in need right now and you can help too.
Read more about Zachary and how his legacy is spreading hope, one family at a time!
RECENT NEWS
We hope everyone has a wonderful holiday weekend and remembers the men and women who died while serving in the United States armed forces.

Soldiers & Sailors Memorial Hall & Museum » Annual Memorial Day Celebration

soldiersandsailorshall.org

Annual Memorial Day Celebration Monday, May 25, 2015 11:00 a.m. - 4:00 p.m. Soldiers & Sailors Memorial Hall & Museum FREE event begins with a 11 a.m. ceremony for Fallen Pennsylvania Service Members from the War on Terrorism, followed by entertainment, food, fun and remembrance ending in a patrioti…

We dropped off over $4,000.00 in gas cards, cafeteria vouchers, parking passes, bus passes, gift cards and of course Zack Packs today. It means so much that we are able to help families during difficult times. As we approach our five year anniversary, we think of the people we have met and the supporters that have made all of our work possible. Thank you for sharing your heart and enabling Zachary's Mission to help so many families.

We are happy to have Comcast join us as a Gold Sponsor for the 2015 Zachary's Mission Gala

XFINITY by Comcast -- Official Customer Site | Email | Watch TV Online

xfinity.comcast.net

Visit the new XFINITY customer site to get the most out of your subscription. Watch TV online, check email, pay bill and upgrade Comcast subscription.
Family Stories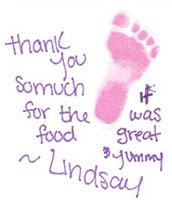 "We just wanted to take the time to say thank you. We received your backpack on the first night of our hospital journey. I have to say it really came in handy because I didn't have anything to shower with and my fiancé hadn't had food since early that morning. Thank you!"



"I have a family that I have been working with here at Children's since the day I started in this unit. They are a very lovely family that is unfortunately in a very sad situation. This family was able to benefit from meal vouchers from Zachary's mission. The family is extremely grateful and wanted me to share their gratitude with you. The support that you provide through your gifts is appreciated and helpful in so many ways. Thank you."



"We received a gas card from your foundation when our twins were in the NICU at West Penn. Just wanted to say Thank You!! You have a wonderful organization and I am in the process of trying to get a fundraiser setup at my work. I hope to get some funds over to you so you are able to help more families in their time of need! God Bless you all!"





"I received one of the Zach packs from the social worker at childrens hospital. I am a mom of triplet girls and they have never been home. my life is the hospital.... I want to thank you for doing this awesome work on behalf of your son. It is people like you that make people like me smile and have hope and comfort. God Bless you."



"Hello. My daughter was a patient at the West Penn NICU in 2013. During her stay we received a Zack Pack stuffed with toiletries, treats and so many thoughtful personal items that made pacing the halls of the hospital much more comfortable. During her stay, I was very emotional and stressed I couldn't remember what day it was let alone remember to pack a bag for the hospital. She just celebrated her first birthday. We still use our Zack Pack to get her to and from daycare."



"Words cannot express how much your services mean to us, your Zach Packs and gas cards have assisted many of our families. "





Share YOUR story with us!