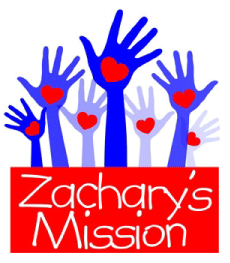 WELCOME
Zachary's Mission is committed to supporting families of critically ill children with their immediate needs.  We provide family support – from toiletry kits (Zack Packs) for hospital stays, to financial assistance to help cover day-to-day, non-care expenses. By providing these services, we help to lessen the burden of families with critically ill children and enable them to focus on what is most important, the care of their child.
Based in the greater Pittsburgh area, we are providing assistance to those families in need right now and you can help too.
Read more about Zachary and how his legacy is spreading hope, one family at a time!
Vote for Zachary's Mission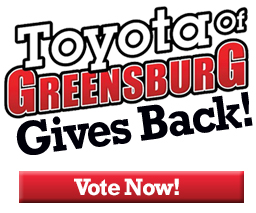 This year, Toyota of Greensburg will be contributing $20,000 to local non-profit organizations who receive the most votes.
To determine which of those organization will receive contributions, they will be opening up a poll on their Facebook page which will run from March 1st through July 31st.
Please support our cause by casting a vote for Zachary's Mission!
RECENT NEWS
Thank you to everyone that has voted and helped us to stay in the top 4 so far! There are 3 days left to win $5000 to help families with critically ill children and we are losing ground. If you haven't voted, please take a minute and vote. Click on

http://woobox.com/jkbx8x

and be sure to click on the Zachary's Mission logo before you submit vote. If you voted, please share and let others know to vote for Zachary's Mission (Another organizations logo appears and it may be confusing). We can do this with your help! Thank you!

There are only 4 days left in the Toyota of Greensburg Facebook Voting Contest and we need your vote! The 4 non profits with the most votes will receive a $5000 donation! You can help Zachary's Mission by clicking on

http://woobox.com/jkbx8x

.Be sure to click on the Zachary's Mission logo and submit vote. It takes little time and will make a huge difference for so many families! If you have already voted, please tell a friend and thank you for your support.

Toyota of Greensburg Gives Back!

woobox.com

Vote for your favorite non-profit organization now until July 31st. The top 4 organizations will be awarded a $5,000 contribution from Toyota of Greensburg to assist them in their mission.

This note from a family shows how the financial and emotional piece of our work is so tightly linked. Our support brought comfort to a family on a tough day. Your contributions and support make it possible! Thank you

"Thank you so much. We are going through multiple issues with our son and today we were struggling getting to all his appointments and the social worker gave us a gas card from you guys it meant the world to us today and made me smile on a bad day thanks so much."
Family Stories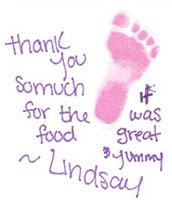 "We just wanted to take the time to say thank you. We received your backpack on the first night of our hospital journey. I have to say it really came in handy because I didn't have anything to shower with and my fiancé hadn't had food since early that morning. Thank you!"



"I have a family that I have been working with here at Children's since the day I started in this unit. They are a very lovely family that is unfortunately in a very sad situation. This family was able to benefit from meal vouchers from Zachary's mission. The family is extremely grateful and wanted me to share their gratitude with you. The support that you provide through your gifts is appreciated and helpful in so many ways. Thank you."



"We received a gas card from your foundation when our twins were in the NICU at West Penn. Just wanted to say Thank You!! You have a wonderful organization and I am in the process of trying to get a fundraiser setup at my work. I hope to get some funds over to you so you are able to help more families in their time of need! God Bless you all!"





"I received one of the Zach packs from the social worker at childrens hospital. I am a mom of triplet girls and they have never been home. my life is the hospital.... I want to thank you for doing this awesome work on behalf of your son. It is people like you that make people like me smile and have hope and comfort. God Bless you."



"Hello. My daughter was a patient at the West Penn NICU in 2013. During her stay we received a Zack Pack stuffed with toiletries, treats and so many thoughtful personal items that made pacing the halls of the hospital much more comfortable. During her stay, I was very emotional and stressed I couldn't remember what day it was let alone remember to pack a bag for the hospital. She just celebrated her first birthday. We still use our Zack Pack to get her to and from daycare."



"Words cannot express how much your services mean to us, your Zach Packs and gas cards have assisted many of our families. "





Share YOUR story with us!