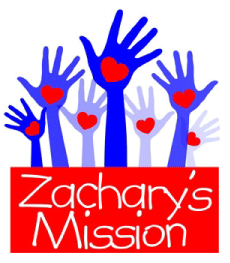 WELCOME
Zachary's Mission is committed to supporting families of critically ill children with their immediate needs. From supplying Zack Packs filled with toiletries to providing financial assistance, we are focused on, but not limited to, aiding families of children with a congenital heart defect or a heart transplant.
Based in the greater Pittsburgh area, we are providing assistance to those families in need right now and you can help too.
Read more about Zachary and how his legacy is spreading hope, one family at a time!
COMMENTS

February 2013
"I received one of the Zach packs from the social worker at childrens hospital. I am a mom of triplet girls and they have never been home. my life is the hospital.... I want to thank you for doing this awesome work on behalf of your son. It is people like you that make people like me smile and have hope and comfort. God Bless you."



January 2013
"We received a "Zack Pack" today! Thank you! Our sweet baby has been in the CICU at CHP since birth. I read Zachary's story and my heart sunk to the floor. This is such a hard place to be and the only thing that keeps you going is hope. Bless all of you for the wonderful work you do!"

Share YOUR story with us!