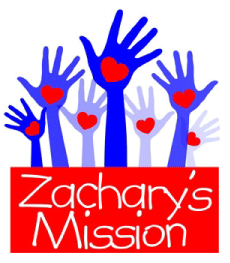 WELCOME
Zachary's Mission is committed to supporting families of critically ill children with their immediate needs.  We provide family support – from toiletry kits (Zack Packs) for hospital stays, to financial assistance to help cover day-to-day, non-care expenses. By providing these services, we help to lessen the burden of families with critically ill children and enable them to focus on what is most important, the care of their child.
Based in the greater Pittsburgh area, we are providing assistance to those families in need right now and you can help too.
Read more about Zachary and how his legacy is spreading hope, one family at a time!
Vote for Zachary's Mission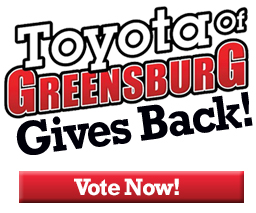 This year, Toyota of Greensburg will be contributing $20,000 to local non-profit organizations who receive the most votes.
To determine which of those organization will receive contributions, they will be opening up a poll on their Facebook page which will run from March 1st through July 31st.
Please support our cause by casting a vote for Zachary's Mission!
RECENT NEWS
Have a great weekend and enjoy the beautiful weather!
COMMENTS

August 2013
"I have a family that I have been working with here at Children's since the day I started in this unit. They are a very lovely family that is unfortunately in a very sad situation. This family was able to benefit from meal vouchers from Zachary's mission. The family is extremely grateful and wanted me to share their gratitude with you. The support that you provide through your gifts is appreciated and helpful in so many ways. Thank you."



July 2013
"We received a gas card from your foundation when our twins were in the NICU at West Penn. Just wanted to say Thank You!! You have a wonderful organization and I am in the process of trying to get a fundraiser setup at my work. I hope to get some funds over to you so you are able to help more families in their time of need! God Bless you all!"



February 2013
"I received one of the Zach packs from the social worker at childrens hospital. I am a mom of triplet girls and they have never been home. my life is the hospital.... I want to thank you for doing this awesome work on behalf of your son. It is people like you that make people like me smile and have hope and comfort. God Bless you."

Share YOUR story with us!